Welcome to the Largest Music School in Tucson!
As seen on: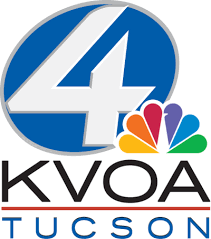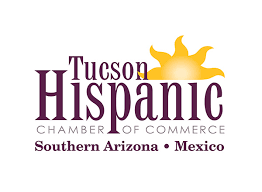 Allegro School of Music is the largest music school in Tucson, Arizona with an active enrollment of over 850 students in two locations. Students drive from as far away as Green Valley, Sahuarita, Vail, Marana, Oro Valley and Nogales, AZ  to take lessons at our Foothills and Eastside Tucson Music Schools.
We offer quality music lessons in Piano and Keyboard, Guitar, Banjo, Mandolin and Ukulele, Bass, Voice and Singing, Violin, Viola, and Cello, Acoustic and Electric Drums, Trumpet, Trombone, Tuba, Flute, Oboe, Clarinet, Saxophone and Recorder to students of all ages.
While you are here researching the best music school for you, please consider the benefits of becoming an Allegro School of Music student and find out why we are the number one rated music school in Tucson, AZ.
16 Reasons why Allegro is the Number One Rated Music School in Tucson:
1. The largest and most qualified teaching faculty in Tucson, who will teach you the music you want to learn.
We have over 50 music teachers with either University training or professional performance experience. With multiple teachers for Guitar, Voice, Piano, Strings,  Drums and Winds, we are confident that we have the right teacher to meet your needs. Our teachers have warm personalities, are extremely friendly and dedicated to teaching you the style of music that you want to learn.
2. Music Lessons in Piano and Keyboard, Guitar, Banjo, Mandolin and Ukulele, Bass, Voice and Singing, Violin, Viola, and Cello, Acoustic and Electric Drums, Trumpet, Trombone, Tuba, Flute, Oboe, Clarinet, Saxophone, Recorder and Rock Band Classes in one location.
This saves our students time and money as one family can sign up for music lessons on multiple instruments on the same day. We offer lessons to students of all ages and levels. Read more about Music Lessons>>
3. The widest range of times. We offer music lessons 7 days a week.
We are the only music school in Tucson that offers music lessons seven days a week from early in the morning to late at night to accommodate your busy schedule.
| | |
| --- | --- |
| Monday | 9:00 AM - 8:00 PM |
| Tuesday | 9:00 AM - 8:00 PM |
| Wednesday | 9:00 AM - 8:00 PM |
| Thursday | 9:00 AM - 8:00 PM |
| Friday | 9:00 AM - 8:00 PM |
| Saturday | 9:00 AM - 5:00 PM |
| Sunday | 9:00 AM - 5:00 PM |
4. Two Convenient locations to serve you.
Located on 1st Avenue, just South of River Road on the West side of the street. Right across from Rillito Park. We are minutes away from the Tucson Mall, La Encantada, and the Jewish Community Center
Located on Broadway just West of Kolb on the North side of the street. We are right next to the Super K Mart.

5. Free Recitals twice a year!
We are one of the only music schools in Tucson that offers free recitals with a grand Steinway piano in a first class, professional recital hall. 
Every May and December, our students have the option of performing in our recitals. Allegro School of Music recitals are absolutely free to all eligible students and their families. Our recitals are held at the University of Arizona School of Music's beautiful recital hall.
6. School Picture Day!
We are the only music school in Tucson that offers a picture day for their students.
Every Year in the fall we host a free school picture day. This is a service that our student's parents love as they all want quality photos of their children. Adults are welcome too! Students can bring their instruments to the photo shoot and wear whatever they like.
7. Rock Band Classes! Learn to play in a real Band!
We understand that most students have aspirations to play with others, so we offer Rock Band classes to eligible students who want to experience playing in a real Rock Band. Learn more about Rock Band Classes >>

8. Live Performance Coaching Classes
Are you interested in Performing in Local and National Events?  
Weekly Live Performance Coaching Classes provide a nurturing and empowering experience for each student while providing LIVE PERFORMANCE OPPORTUNITIES in the community.
Check out this Video Montage of our students performing live in Tucson!
9. A proven,  18-year track record of excellence in Tucson.
Our music school has a proven track record of offering quality music lessons since 1999. Our full time mission is teaching music lessons that will help you achieve your individual goals and aspirations.
10. Professional school with fully stocked lesson studios.
Our School is stocked with everything you need for music lessons, including guitar amps, stereos, drum sets, electric drums, mirrors, keyboards, pianos and more. All you need to bring is your instrument. We have invested thousands of dollars on our school to offer soundproofing and observation windows.
11. Friendly office staff to assist you.  Seven days a week.
We are the only music school in Tucson that offers full time professional customer service for their students seven days a week.
Many music schools are staffed by the teacher/owner or more commonly: Voicemail. We have office managers who are available at the front desk to assist our clients.
12. Comfortable lounge for parents and students.
With over 3,000 square feet we have the most spacious and parent friendly waiting area in Tucson.
Instead of waiting in a music retail store showroom, our clients enjoy a spacious, professional waiting room with comfortable chairs, kids toys, free Wi-Fi, magazines, bottled water and coffee service. We also provide large observation windows on every door so that you can watch your child's music lesson. If you prefer, you can sit in on their music lesson anytime you like.
13. Month to month lessons. No costly semester or annual contracts!
Our music school does not require semester minimums or yearly membership fees. Our students are here on a month to month basis. We want you at our school because you like your music lessons, not because you've signed a contract!
14.  We specialize in music lessons for beginners and kids!
Many schools have an intimidating university style curriculum taught by instructors who would rather be performing than teaching.  Our number one priority is helping Tucson area music students achieve their musical goals.  If you're a beginner or are looking for music lessons for your kids, or even an adult who wants to get back into lessons, we are happy to teach you!
15. Trophies, certificates and award wristbands to celebrate achievement.
We are the only music school in Tucson that gives their students the opportunity to earn special color wristband bracelets (kids and teens love them!), trophies AND certificates for passing musical tests.
Do other schools offer trophies and certificates? A few. But none of them inspire their students with smiling faces by giving them full color, really cool "Musical Ladder" wristbands that they can show off to their friends. The Musical Ladder is our unique method of music education that you can only get here.
More importantly when our students have a test coming up, they practice more, their parents are proud, their teachers are proud, and everybody wins. You can only get the Musical Ladder here.
16.  Early morning and lunch time lessons for homeschoolers, retirees, college students and working professionals.
Since we are the largest school in Tucson, we are able to be a 'full service' music school. This allows us to offer lessons as early as 9 a.m. and we see many students between the hours of 11 a.m.-2 p.m. If you are a homeschool parent, retiree, college student or working professional who has a flexible schedule, take advantage of our early morning and lunch time lesson spots.
It's easy to get started!