Check out these great performances by Allegro Students at the most recent "Virginia Cannon Presents" Songwriter Showcase at Monterey Court on March 19th, 2017!
Click the images to watch the performances!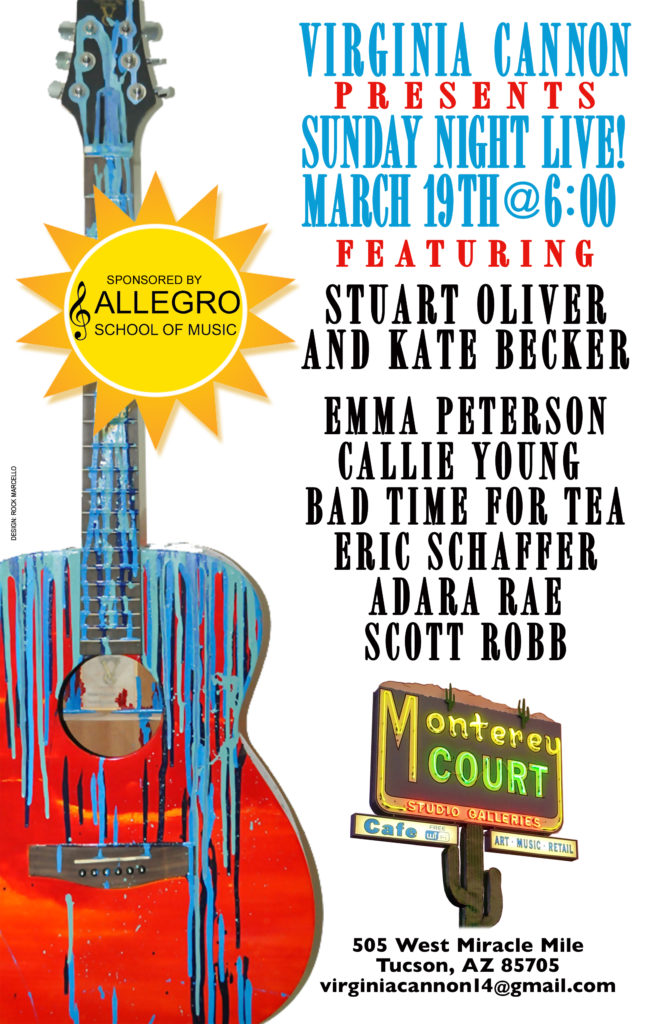 Are you a Singer/Songwriter who would like to perform at the next show on April 26th, 2017?
Performers must be able to perform at least 4 original songs and accompany themselves or have an accompanist for this live show.