ARE YOU CONSIDERING WITHDRAWING FROM YOUR LESSONS FOR THE SUMMER?
"If we withdraw for the summer, can we keep our teachers and times for Fall?"
No. Lessons are first come first serve, so if you withdraw for the summer, we cannot guarantee that we will have a spot for you in the fall as we will open the spot to new students.
"How full is the School?"
We are at an all time high in enrollment, with over 640 students currently enrolled in weekly lessons.
Many over our teachers are sold out between the hours of 2:00 – 8 p.m.
IF YOU ARE CONSIDERING WITHDRAWING BUT WOULD PREFER TO KEEP YOUR TEACHERS AND TIMES, WE STRONGLY SUGGEST THAT YOU TAKE ADVANTAGE OF THE FOLLOWING 3 OPTIONS AND 
STAY ENROLLED IN LESSONS FOR THE SUMMER!

1. Take advantage of our summer make up classes.
2. Sub-lease your spot to a family or friend.
3. Skype your lessons. 
Every September, we get calls from students who have been with us for years, but withdrew for the summer.  They want to return to the same teacher, day and time, but the spot has been filled by another student!
If you LOVE your teacher, stay enrolled and keep your spot by using the summer make-up classes, sub-leasing your time slot, or Skype your lessons while you're out of town.
For questions, please call the office at (520) 670-9162 or email info@allegroschoolofmusic.net.
New Students
We extend a warm welcome to the students who signed up for lessons last month!
Taylor Jones
Vanessa Fox
Aurica Komie
Fatima Sevilla
Mathew Rivera
Bruce Irby
Jonah Olsen
Serenity Aase
Bobbi Meek
Samuel Homer
Lawrence Betzel
Carolina Alfaro
Dino Alfara
Reese Catino
Bentley Thompson
Frank Moore
Thomas Lee
Heather Tapia
Alessandra Urrea
Miles Quigg
Meysane Sekulic
Jose Radillo
Jerry Bartell
Allegra Madrid
Valerie Gaytan
Katherine Scott
Ashely Shi
Kylee Sowell
Stephen Sziklai
Quinea Lassiter
Gerard Martin
Sophia Ortiz
Sophia Todzia
Lauren Waer
Daniella Davis
Leon Gutierrez
Cierra Titus
Facebook Free Month
Congratulations to guitar student, Nicole Z., who has won a FREE MONTH OF LESSONS by Liking Allegro School of Music on Facebook!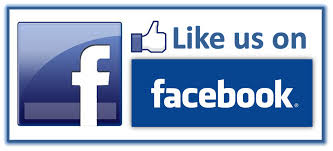 Every Month we give away a free month of lessons and all you have to do to enter is Like Us or Check In on Facebook!
Recent Reviews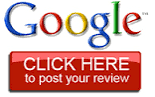 Online reviews are very important to us.  Thank you for taking the time to help us out by leaving a review on Google.
Lorna Gray Review posted on Google+
December 14th, 2015
"My son was really excited after his first lesson. It been six month's now since we started, and he is just as excited today as he was the first day. His instructors make learning fun, and they keep him challenged. He keeps getting better and better, and he feels great about the work he has done. Great job Allegro!!"
Leave us a Google review and get a FREE LESSON!
Thanks For the Referrals
Our school is built on word of mouth. Thank You to the following students, families, and organizations for spreading the word!
Wendy Baker
Gabriel Elkass
 Demont Swimming
Dio Sarakine
Veronica Murillo
Linda Roy
Emrik Verduzco
Robin Huesgen
Cadean Betzel
Veronica Van Ert
Elise Sadalla
Diana Marquez
Yue Cong
Jazmin Harvey
Refer a Friend, and get a FREE MONTH of Lessons!
Celebrating Student Achievement • The Musical Ladder System®
Allegro School of Music is the only music school in Southern Arizona that gives students the opportunity to earn special color wristband bracelets (kids and teens love them!), trophies AND certificates for passing musical tests with the Musical Ladder System®. Do other schools offer trophies and certificates? A few. But none of them inspire their students with smiling faces by giving them full color, really cool "Musical Ladder System®" wristbands that they can show off to their friends.
More importantly when our students have a test coming up, they practice more, their parents are proud, their teachers are proud, and everybody wins!
Now Offering Trumpet and Sax Lessons!
We are excited to announce that we are now offering music lessons for Brass and Woodwind instruments at Allegro School of Music!
This includes:  Trumpet, Cornet, Horn, Trombone, Baritone Horn, Euphonium, Tuba, Flute, Oboe, Clarinet, Saxophone, Bassoon, and Recorder.
If you would like to get started with a Brass or Woodwind instrument, please contact the office at (520) 670-9162 ASAP.  
Lesson spots are first come first serve, and there are currently a limited number of lesson times!
Enroll in Brass/Woodwind by April 30, 2016 and we'll give you your first lesson for FREE!
Lola is the Pet of the Month!
Name:  Maya B.
Instrument or Instruments?  Guitar
Name of Pet?  Lola
Tell us about your pet!  Lola is 11 years old. She is sometimes really playful and can be very shy. Lola loves belly rubs, treats, digging and sleeping. She is protective of our family.
Congratulations, Maya, we're going to send you a $25.00 coupon good for sheet music and accessories!
Do you want your pet to be featured?