Allegro School of Music is a Finalist in the Tucson Weekly "Best Music School in Tucson"!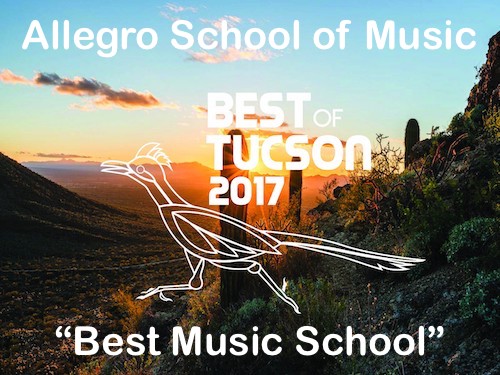 THE DEADLINE IS JULY 31ST TO GET YOUR VOTE IN!
It's time for the Tucson Weekly BEST OF voting! Please visit the link below and
vote Allegro School of Music "Best Music School"!
https://posting.tucsonweekly.com/tucson/Survey?survey=9267886
You need to vote for at LEAST 30 categories for your vote to count. Please share this with your friends!
Thanks for YOUR vote!