Eastside Lessons have begun!
Over 90 New students are already taking lessons at our Broadway Location!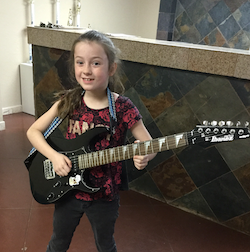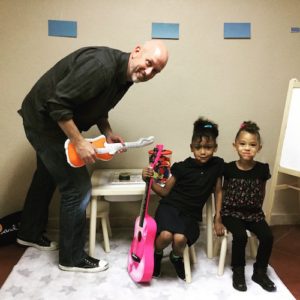 You asked for it, and we delivered!
Our New Eastside Location offers Music Lessons in Piano, Guitar, Voice, Violin, Drums, and more, 7 days a week!  Call (520) 274-4977 or Request info at www.allegroschoolofmusic.net to get started today!

Celebrating 17 Years of Excellence in Tucson!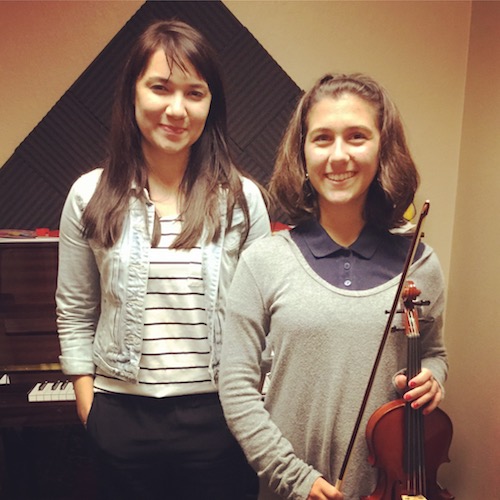 EASTSIDE
520.274.4977
eastside@allegroschoolofmusic.net
www.allegroschoolofmusic.net
6979 E Broadway Blvd #119
Tucson, AZ  85710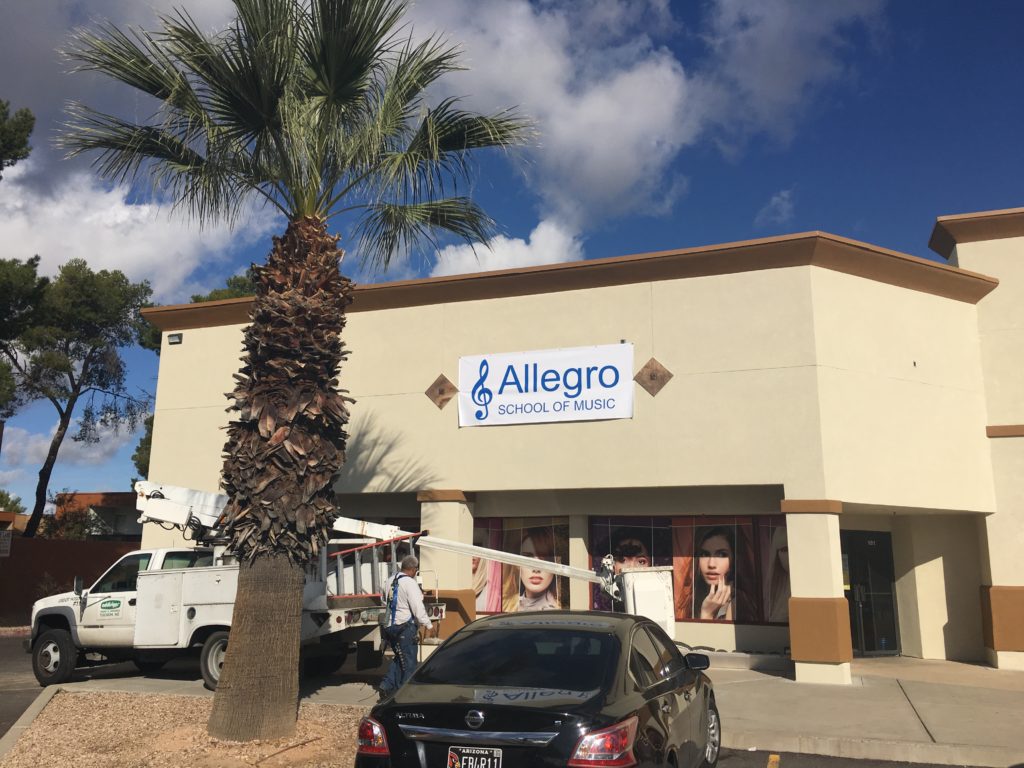 207 New Students
We extend a warm welcome to the students who signed up for lessons in December and January
Alexcis Lopez
Casey Alarcon
Crystal Williams
Jeremy Eldridge
Ryan Young
Andra Cochran
Christopher Berchert
Stanley Taubman
Babette Deleonard
Eva Schmidt
Mike Schmidt
Matthew Schmidt
Christina Kewper
Benjamina Roach
Manoj KumarYennapureddy
Isabella Plog
Rowan Clark
Michael Faust
David Nicholas
Jeremy Snyder
Cyrus Walker
Rosalind Wynn
Claira Roacha
Emilia Roacha
Esequiel Gonzales
Christian Arizaga
Leah Arizaga
Steven Ofori
Duncan OConnel
Esme Severns
Aidan Iszler
Emmeline Close
Corey Andrews
Kimberly Guess
Hanie Nazari
Olivia Bader
Liah Figueroa
Robert Wambolt
Jackson Kimball
Annie Radillo
Keeghin Rae
Maya De La Huerta
Luciana De La Huerta
Julia Caperon
Eugenio Flores
Damira Keagy
Perla Mariscal
Preshit Ambade
Caroline Harley
Theo Cook
Ezra Jacob
Norah Jacob
Devin Roldan
Diego Orta
Cruz Orta
Jaiden Menard Thomas
Sophie Jones
Alyson Precie
Ron Townsend
Priya Lee
Arlo Chafik
Jaya Sinha
Dyna Michel
Jorge Estrada
Miguel Contreras
Albano & Aldomire Mitev
Daniel Spencer
Jorge Vega
Michael Pollack
Sophia Skaalerud
Kylie Fay
Madison Chiem
Juan Reyes
Yvette Reyes
Steven Ruzeck
Sebastien Jaime
Sam Jaime
Patricia Buxton
Alina Tovart
David Woodruff
Alan Hakala
Joshua Ritter
Shelby Kalil
Alexis Antelo
Rafe Woodin
Carston Richards
Addie Tees
Jorgan Lee
Elise Olivier
Maggie Taylor
Ryan Harrison
Alexandra Kaetz
Jesse Aguirre
John Korhonen
Ananya Kumar
Audrey Li
Alan Hakala
Evan Hakala
Riley Beard
Yasemin Czerkawski
Jessica Van Volkenburg
Lauren Stombaugh
Stephen Sziklai
Merrily Stewart
Yael Franco
Santiago Franco
Eva O'Brien
Martha Armstrong
Mary Beth Savel
Brandy Obregon
Anna Wang
Morgan Spencer
James Curtis
Freya Ugonna
Zaria Ugonna
Mckenzie Martin
Leah Martin
Natasha Myer
Haley Ward
Julianna Ortiz
Treasure Lawrence
Lucy Geller
Mellissa Himebauch
Gabriel Ramos
Selma Odoom
Tyra Aguillera
Robert Peryer
Eli Castillo
Olivia Avanzato
Isabel Perez
Asher Green
Sophia Wylie
Haley Wylie
Noah Hendricks
Melissa Hanis
Shanell Gulley
Valentina Lloyd
Doyoon Kim
Ricky Vallas
Kit Holmes
Abby Martinez
Eli Martinez
Kim Fluckiger
Abram Fluckiger
Gavin Fluckiger
Ryan Castillero
Annabelle Mazza
Amiya Nunez
An Tran
Kaci Hall
Caelyn Shoemaker
Ethan Browning
Thanachai Salaswat
Samantha Judnich
Audrey Judnich
Regina Garcia
Bowie Wankel
August Mason Brock 
Katjek Zreda
Damian Martinez 
Nicole Zhou
Corbyn Cleveland
George Nilsen
Emma Huey
Isabella Huey
Zakari Salman
Judah Moore
Ruby Levinson
Jennifer Wendel
Jazmine Lopez
Leandra Gee
Bryanna Gallego
Isaac Morace
Channing Morace
Aden Larson
Adisyn Larson
Malia Sims
Debolina Sarkar
Darian Vidales
Astrid Pena
John Pena
Jordin Angulo
Hall Stewart
Devon Parker
Anyce Smith
Nathan Contreras
Chloe Siki
Juan Camacho
Avish Gandhi
Rhodry Addis
Kristin Parra
Stephen Wray
Mackenzie Willits

Congratulations to Amber Smith, who has won a free month of lessons by checking-in to lessons at Allegro in January!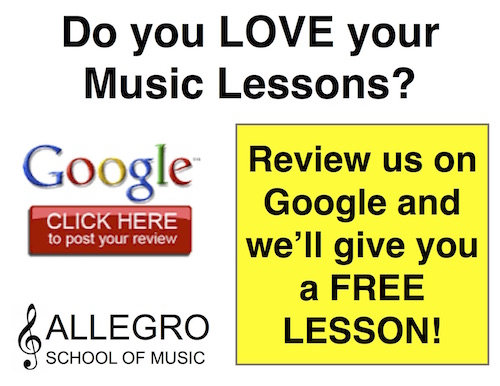 Aubrey Browning January 19th, 2017
My son Ethan is taking guitar lessons at the new east side location and he LOVES it! John the instructor is awesome and the staff is so nice and helpful!!!
Kathy Ward January 17th, 2017
My daughter is taking singing lessons. She absolutely loves it. Lori is wonderful! And Kristin at the front desk is friendly and communicates all necessities, has answers for all questions, and is wonderful!
Thanks for your 5 star reviews!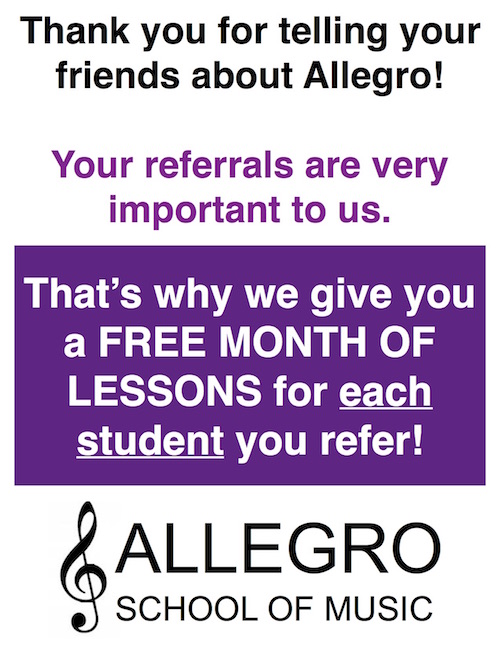 Refer a friend to Allegro, get a free month of lessons!
Our school is built on word of mouth. Thank You to the following students, families, and organizations who referred their friends in December and January.
Alyson Precie
Samantha Boleyn
Lesleigh Rutkowski
Marcos Bustamante
Andrea Ashe
Annabelle Mazza
Astrid Pena
Abby Stedham
Cindy Reynolds
Mary Ellen
Elnaz Yazdi
Michael Bader
Kevin Cushman
Gerard Martin
Jennie Jacob
Elsa Binilla Aldana
Colleen Bragg
Lea Ascuncion
Jackie Goodson
Instrumental Music
Anna Pama
Demetrio Portillo
Nan Schmidt
Linda Corral
Shannon Close
Connor Ranger-Moore
Janet Alchuler
New Songwriting Lessons! 
With Laura Kepner-Adney!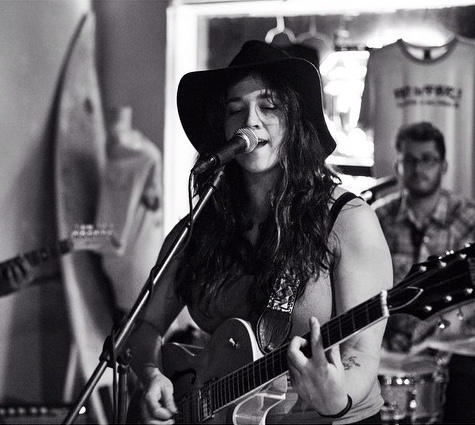 Are you looking for help on a song you just can't seem to get right?
Are you wondering how to build your first melody?
If the answer is "YES", songwriting lessons are for you!
Ages: 13 and up
Required experience: a minimum of 2 years of instrumental lessons (other than vocal lessons), OR a team of 2 with one vocalist and one instrumentalist.
Description: Songwriting students will learn the basics of song craft, then delve into its subtleties and intricacies.  Ideal for self-driven individuals 13 and up, these once-a-week lessons will guide students through a first writing experience OR help improve intermediate skills.  All genres welcome!  We focus on song form, chord structure, melody, harmony, figurative language, and exercises to help jumpstart the process.  Students will learn the value of recording and studio-preparedness and will be offered the option to make simple multi-track recordings in lessons.  Sequential lessons will help each student build a catalogue of songs.
It's EASY to get started!  Just call the Foothills Office at (520) 670-9162
Congratulations to Allegro Students & Teachers!


Celebrating Student Achievement The Musical Ladder System®
Allegro School of Music is the only music school in Southern Arizona that gives students the opportunity to earn special color wristband bracelets (kids and teens love them!), trophies AND certificates for passing musical tests with the Musical Ladder System®. No other music schools offer trophies and certificates.  At Allegro, we inspire our students with smiling faces by giving them full color, really cool "Musical Ladder System®" wristbands that they can show off to their friends.
More importantly when our students have a test coming up, they practice more, their parents are proud, their teachers are proud, and everybody wins!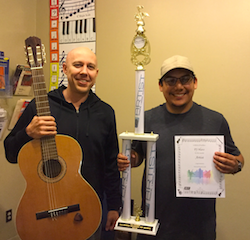 Wind Instrument Lessons are now available!

We are excited to announce that we are now offering music lessons for Brass and Woodwind instruments at Allegro School of Music!
This includes:  Trumpet, Cornet, Horn, Trombone, Baritone Horn, Euphonium, Tuba, Flute, Oboe, Clarinet, Saxophone, Bassoon, and Recorder.
If you would like to get started with a Brass or Woodwind instrument, please contact the office. 
Lesson spots are first come first serve, and there are currently a limited number of lesson times!
Sunday Music Lessons!
We know your schedules are busy. That's why we offer more lesson times than any music school in Tucson.
We offer quality music lessons in Piano and Keyboard, Guitar, Banjo, Mandolin and Ukulele, Bass, Voice and Singing, Violin, Viola, and Cello, Acoustic and Electric Drums, Trumpet, Trombone, Tuba, Flute, Oboe, Clarinet, Saxophone and Recorder to students of all ages.
Hours:
Monday – Friday from 9:00 a.m. – 8:00 p.m.
Saturday from 9:00 a.m. – 5:00 p.m. 
Sunday from 9:00 a.m. – 5:00 p.m.