Congratulations!
Celebrating Student Achievement The Musical Ladder System®
Allegro School of Music is the only music school in Southern Arizona that gives students the opportunity to earn special color wristband bracelets (kids and teens love them!), trophies AND certificates for passing musical tests with the Musical Ladder System®. No other music schools offer trophies and certificates.  At Allegro, we inspire our students with smiling faces by giving them full color, really cool "Musical Ladder System®" wristbands that they can show off to their friends.
More importantly when our students have a test coming up, they practice more, their parents are proud, their teachers are proud, and everybody wins!
Teacher Feature!
Laura Kepner -Adney, Voice
Tell us about your formal education in music.
I studied piano from the time I was four through the end of middle school. I took voice lessons all through middle and high school, then was lucky enough to attend Oberlin Conservatory. After a year and a half of studying classical voice performance (opera), I realized that the program wasn't the right fit for me. That's when my true music education began.
Tell us about your professional performance experience.
I'm so lucky that I've had the opportunity to work professionally as a musician. I've always had a day job, because I never expected to work full-time in music. But I've consistently dropped into paid gigs. My first band, the Rucksack Ramblers, was formed while farming in New Zealand. We would farm during the day, go busk street corners in the city in the afternoon, and get paid gig offers from local business owners for the evenings. That was the first time I realized that people really do want to support musicians. Since then, I've played all over the country with many different bands, including my current project, Laura and the Killed Men, and recorded with dozens of national acts.
New Students
We extend a warm welcome to the students who signed up for lessons last month!
Nic Guereque
Jackie Kinman
Max Engelbracht
Grace Carsten
Alex Carsten
Jordan Gallego
Margo Sampson
Clovis Ng
Leroy Ng
Elliana Ceizyk
Hope Rich
Cody Sontag
Selene Kanspedos
Miles Altschuler
Montana Wright
Matt Bruntmyer
Luciana Ramirez
Skyler Pringle
Asheribel Zepeda
Anita Anderson
Hailey Huff
Savannah Lunk
Jayme Harkins
Mackenzie Mujica
Laricelle Dominguez
Marielle Dominguez
Reeko Swave
Giovani Picazo
Amanda Alicea
Karla Alicea
Hazen Jackson
Rachael Fox
Maricela Peralta
Enzo Aguilar
Terri Lowry
Keira Ratje
Cameryn Cady
Kendal Cady
Zheng Li
Karina Dozier
Sophia Anaya
Ben Briggs
Jazmin Morales
Anabel Morales
Jonas Olsen
Michael Pike
Hailey Higgins 
Nathan Bliss
Justin Murrey
Michelle Limones
Ivy Brundage
Aidan McClure
Kaylee McClure
Sedona Drumm-Lee
Alexander Nicol
Melina Esquivel
Alex Irimia
Raimi Austin
Noe Austin
Isabella Castilblanco
Cody Brandt
Alexis Rosputni
Lily Rosputni
Fausto Sanchez
Jaden LaRose
Ashley Leal
William Egurrola
Jeanelle Moralez
Taylor Schlicht
Cienna Ward
Lucy McLaughlin
Angelina Pacheco
Paige Garrett
Piper Garrett
Lillie Beck
Ellie Beck
Tera Chacon
Veda Morgan
Nathan Lancuster
Facebook Free Month
Congratulations to Jocelyn Smerz, who has won a FREE MONTH OF LESSONS by liking Allegro School of Music on Facebook!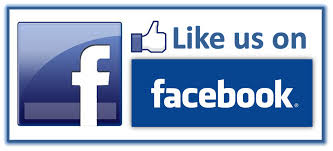 Every Month we give away a free month of lessons and all you have to do to enter is Like Us or Check In on Facebook!
Recent Google Reviews
Online reviews are very important to us.  Thank you for taking the time to help us out by leaving a review on Google.
Review posted on Google+ June 27th, 2016
"This school is awesome! I was not interested in music until age 21, when I began attending the guitar lessons here. At first I thought the learning is to just follow the boring books but it's actually not. My instructor Shawn not only teaches the things in the book but also gives me instruction on which guitar to buy, corrects my posture and so on. All in All, I think this place is great and I highly recommend this school if you are interested in music."
~Zheng Li
Leave us a Google review and get a FREE LESSON!
 
Thanks For the Referrals
Our school is built on word of mouth. Thank You to the following students, families, and organizations for spreading the word!
Basis Oro Valley
Sayuri Deconcini
Pat Hernandez
Allison Fox
Molly Guymon
Heather Goodwin
Mariajose Anaya
Isaac Bishow
Alyson Precie
Harry Leal
Lupita Montanez
Hazen Jackson
Jessica Stealey
Jim Williams
Refer a Friend, and get a FREE MONTH of Lessons!
Wind Instrument Lessons are now available!
We are excited to announce that we are now offering music lessons for Brass and Woodwind instruments at Allegro School of Music!
This includes:  Trumpet, Cornet, Horn, Trombone, Baritone Horn, Euphonium, Tuba, Flute, Oboe, Clarinet, Saxophone, Bassoon, and Recorder.
If you would like to get started with a Brass or Woodwind instrument, please contact the office at (520) 670-9162 ASAP.  
Lesson spots are first come first serve, and there are currently a limited number of lesson times!
Sunday Music Lessons!
We know your schedules are busy. That's why we offer more lesson times than any music school in Tucson.
We offer quality music lessons in Piano and Keyboard, Guitar, Banjo, Mandolin and Ukulele, Bass, Voice and Singing, Violin, Viola, and Cello, Acoustic and Electric Drums, Trumpet, Trombone, Tuba, Flute, Oboe, Clarinet, Saxophone and Recorder to students of all ages.
Hours:
Monday – Friday from 9:00 a.m. – 8:00 p.m.
Saturday from 9:00 a.m. – 5:00 p.m. 
Sunday from 9:00 a.m. – 5:00 p.m.