Eastside Ribbon Cutting!
We had a blast celebrating the Grand opening of our New Eastside Location with Mayor Jonathan Rothschild and Tucson Hispanic Chamber President, Lea Marquez-Peterson
Our New Eastside Location offers Music Lessons in Piano, Guitar, Voice, Violin, Drums, and more, 7 days a week!  Call (520) 274-4977 or Request info  to get started today!

EASTSIDE
520.274.4977
eastside@allegroschoolofmusic.net
6979 E Broadway Blvd #119
Tucson, AZ  85710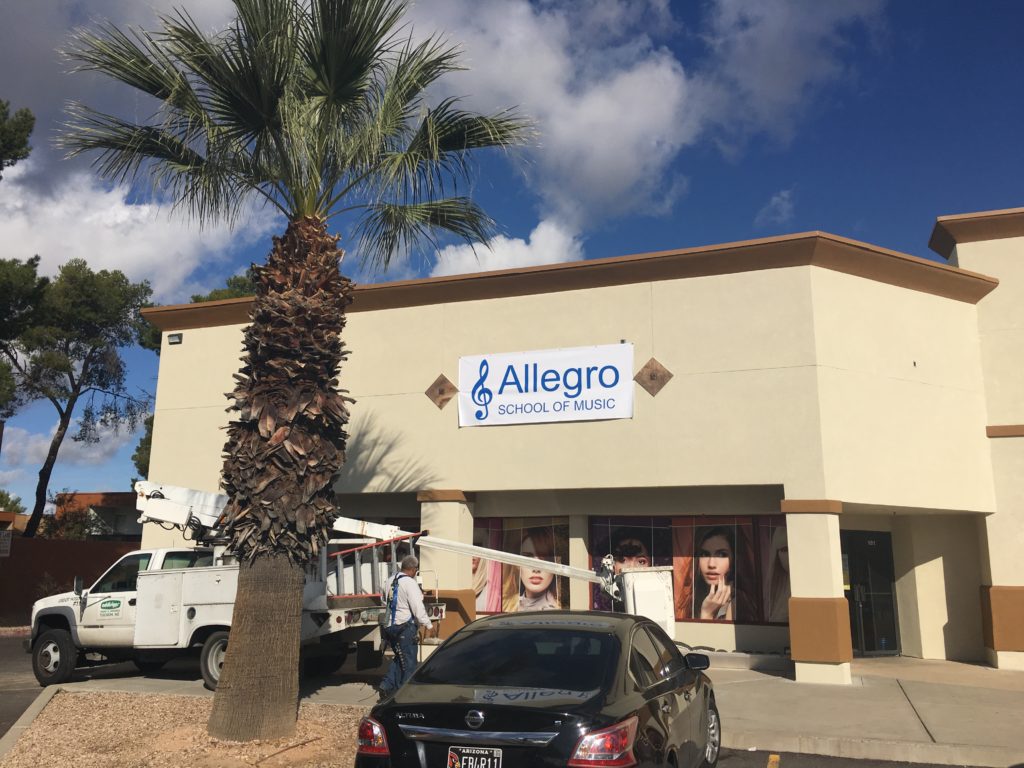 113 New Students
We extend a warm welcome to the students who signed up for lessons in February
Emily Brott
Eli Buban
Lauren Stombaugh
Lucas Mornreal
Austin Halfen
Lexi Halfen
Alicia Geraci
Cam Moulton
Ethan Arvizu
Theo Mahoney
Myat Westhoff
Yash Chauhan
Mikaela Sanchez
Elvita Gomez
Safa Calik
Jeremy Snyder
Kaleigh Delong
Devin (Max) Pelt
Isla Pelt
Terry Concannon
Elizabeth Temple
Behina Abbasai
Steve Komie
Grayden Rockwell
Audrey Li Parmenter
Alfred Bracero
Aaron Trinh
Evelyn Sloane
Sophia Hettich
Brielle Fox
Milan Davila
David Veprek
Madilynn Veprek
Conner Veprek
Hy Harris
Delilah Madrigal 
Emily Brott
David Nathalang
Serena Huaraque
Harold Valencia
Andres Shahbaznia
Luciana Reyes
Jazmyn Martin
Austin Aguirre
Neil John Millon
Gavin Green
Arnav Maharjan
Mobarak Alharthi
Fernando Raygoza
Rowan Ostrom-Luna
Nathania Garcia 
Nathania Garcia 
Kaela Manger
Anusmita Deb
Tucker Marell
Michael Phelps
Jes Madsen
John Schenk
Elissa Schenk
Courtney Fitzsimmons
Boki Chafik
Beatriz Ortiz
Marlena Bloom
Sandra Escalante
Corey Andrews
Oli Rivera
TJ Rivera
Bianca Lopez
Alyssa Nitka
Gabriel Rodolfo
Javier Chavez
Mellissa Andrade
Anjali Grivois-shah
Matthais Wesley
Ben Aguilar
Mitchell Aldridge
Abby Meger
Elijah Sandoval
Mateo Antone
Dominic Ortiz
R.J. Ochotorena
Nicole Zhou
Jeff Hale
Isla Pelt
Max/ Devin Pelt
Lauren Johnston
Seth Byrd
Edward Camacho-cello
Eisley (Edie) Wells-Mason
Aiden Baker-Taylor
Ben Hoover
Juliane Mayette
Danika Diaz
Chinh Tran
Lan Tran
Kay Mikel
Melanie Anaya
Kaylen Stoker
Lillian Davidson
Armelinda Valenzuela 
Nila Olmos 
Hadassah Lizarraga
Kye Garcia
Amanda Pham
Alizen Solis
Alexis Kaneza
Skylar Sapthasen

Congratulations to Jeremy Snyder, who has won a free month of lessons by checking-in to his lessons at Allegro in February!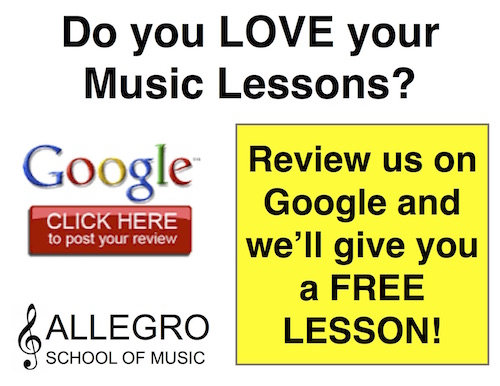 Paloma Brava January 25th, 2017
"I was looking for a music school for my 8 year old beginner who was interested in piano. I took him in to visit the school based on good reviews on google and Facebook. We ended up signing up that very same day. One year later he is playing multiple pieces by himself at recitals. We are very pleased with his instructor, SunYoung. She is amazing and super patient. I was kind of bummed at first that the drive is so far for us but I'm happy to say it's always been worth it. They do a great job at keeping the younger kids motivated to improve by giving them the opportunity to earn trophies and bracelets. I'd recommend this school to anyone."
Thanks for your 5 star reviews!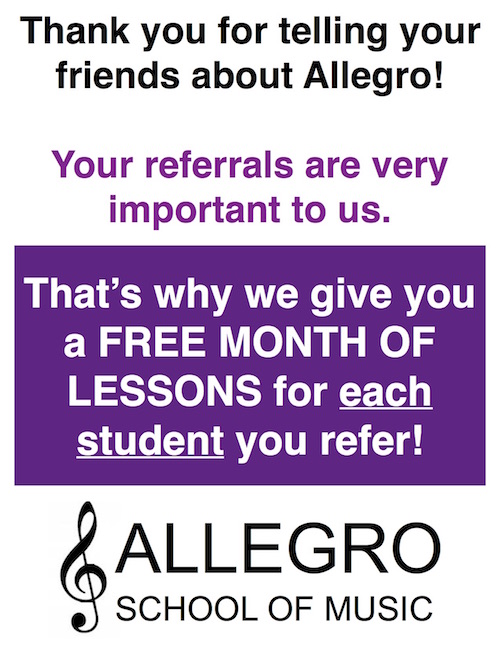 Refer a friend to Allegro, get a free month of lessons!
Our school is built on word of mouth. Thank You to the following students, families, and organizations who referred their friends in February.
Eddie Olmos
Alex Urias 
An Tran
Lourdes Lopez
Ed Petrow
Maria Lizarraga
Gail Frank
Jennifer Bohney
Cross family
Ayla Rizk
Neil A. Russakoff Memorial Scholarship
The Neil A. Russakoff Scholarship has been organized to provide funding for interested music students who wish to study at Allegro School of Music. Beginning in 2017, the scholarship will be offered to one student annually who exhibits a unique dedication to and love of music. During the selection process, consideration will be given to the applicant's financial need, work ethic, and musical talent. We plan to expand the Scholarship Fund and its outreach annually.
The scholarship seeks to honor and memorialize the life of Dr. Neil A. Russakoff, who died on September 23, 2016 of complications from bone marrow transplantation due to chronic lymphocytic leukemia.  Neil attended Allegro School of Music from 2002-2016 and studied the electric, acoustic and classical guitar. Neil enjoyed playing music from a wide range of styles: especially music by Doc Watson, Leo Kottke, Lynyrd Skynyrd and J.S. Bach.   Beyond his musical life, Neil was a respected pediatrician, husband, father, and avid sports fan, known for his gentle and kind spirit.
Neil continued to attend his guitar lessons during most of his 5 year battle with cancer.  His grit, work ethic and unwillingness to give up on what he loved is an inspiration that we will continue to carry with us.
It is this spirit of hard work, love of music, and integrity that we hope to nurture through the Neil Russakoff Scholarship.
2017 Winner- Kathleen Enriquez, Violin
*The deadline for 2018 scholarships is November 30th, 2017.  *Interested students may apply HERE
Singer/Songwriter Showcase Concert!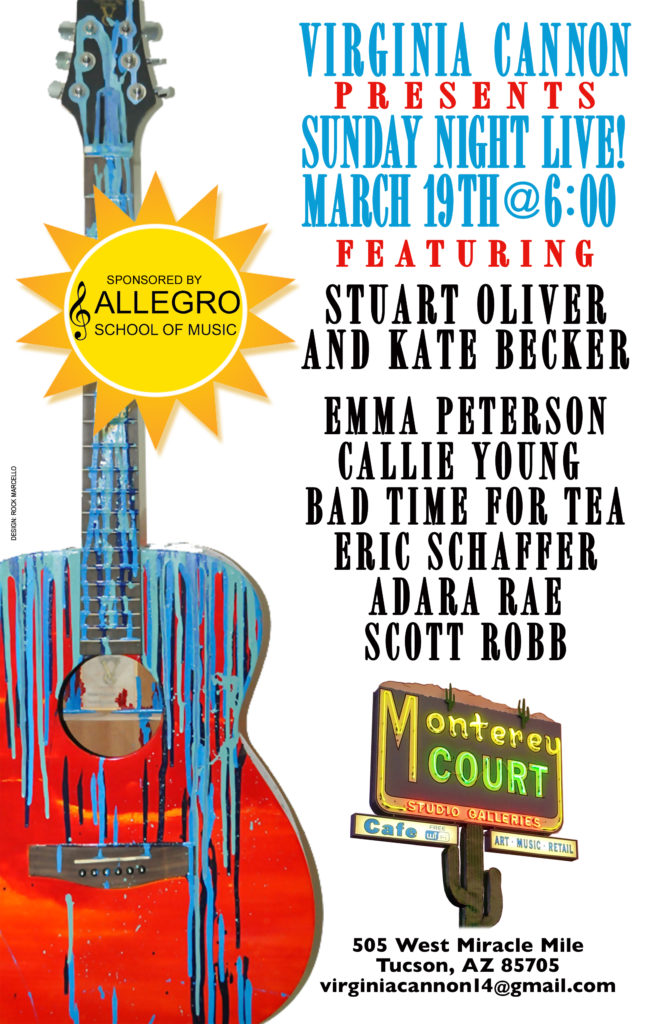 Come check out some of Tucson's best local songwriters (including an Allegro School of Music Student) at Monterey Court on March 19th!
There will be a SPECIAL DISCOUNT off of your first month of music lessons for anyone who attends the show*!
*New Students ONLY
New Songwriting Lessons! 
With Laura Kepner-Adney!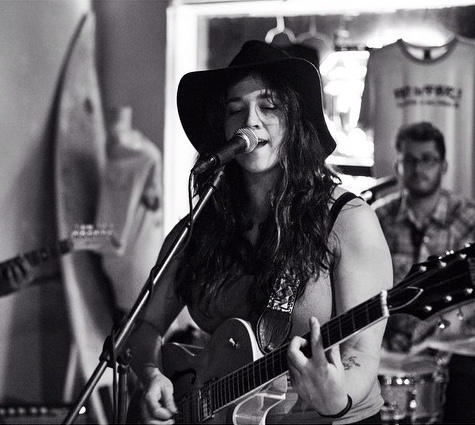 Are you looking for help on a song you just can't seem to get right?
Are you wondering how to build your first melody?
If the answer is "YES", songwriting lessons are for you!
Ages: 13 and up
Required experience: a minimum of 2 years of instrumental lessons (other than vocal lessons), OR a team of 2 with one vocalist and one instrumentalist.
Description: Songwriting students will learn the basics of song craft, then delve into its subtleties and intricacies.  Ideal for self-driven individuals 13 and up, these once-a-week lessons will guide students through a first writing experience OR help improve intermediate skills.  All genres welcome!  We focus on song form, chord structure, melody, harmony, figurative language, and exercises to help jumpstart the process.  Students will learn the value of recording and studio-preparedness and will be offered the option to make simple multi-track recordings in lessons.  Sequential lessons will help each student build a catalogue of songs.
It's EASY to get started!  Just call the Foothills Office at (520) 670-9162


Celebrating Student Achievement The Musical Ladder System®
Allegro School of Music is the only music school in Southern Arizona that gives students the opportunity to earn special color wristband bracelets (kids and teens love them!), trophies AND certificates for passing musical tests with the Musical Ladder System®. No other music schools offer trophies and certificates.  At Allegro, we inspire our students with smiling faces by giving them full color, really cool "Musical Ladder System®" wristbands that they can show off to their friends.
More importantly when our students have a test coming up, they practice more, their parents are proud, their teachers are proud, and everybody wins!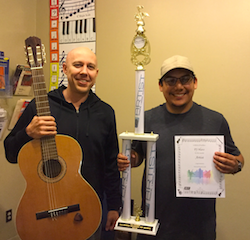 Wind Instrument Lessons are now available!

We are excited to announce that we are now offering music lessons for Brass and Woodwind instruments at Allegro School of Music!
This includes:  Trumpet, Cornet, Horn, Trombone, Baritone Horn, Euphonium, Tuba, Flute, Oboe, Clarinet, Saxophone, Bassoon, and Recorder.
If you would like to get started with a Brass or Woodwind instrument, please contact the office. 
Lesson spots are first come first serve, and there are currently a limited number of lesson times!
Sunday Music Lessons!
We know your schedules are busy. That's why we offer more lesson times than any music school in Tucson.
We offer quality music lessons in Piano and Keyboard, Guitar, Banjo, Mandolin and Ukulele, Bass, Voice and Singing, Violin, Viola, and Cello, Acoustic and Electric Drums, Trumpet, Trombone, Tuba, Flute, Oboe, Clarinet, Saxophone and Recorder to students of all ages.
Hours:
Monday – Friday from 9:00 a.m. – 8:00 p.m.
Saturday from 9:00 a.m. – 5:00 p.m. 
Sunday from 9:00 a.m. – 5:00 p.m.
View the 2017 Calendar HERE