Celebrating Student Achievement The Musical Ladder System®
Allegro School of Music is the only music school in Southern Arizona that gives students the opportunity to earn special color wristband bracelets (kids and teens love them!), trophies AND certificates for passing musical tests with the Musical Ladder System®. Do other schools offer trophies and certificates? At Allegro, we inspire our students with smiling faces by giving them full color, really cool "Musical Ladder System®" wristbands that they can show off to their friends.
More importantly when our students have a test coming up, they practice more, their parents are proud, their teachers are proud, and everybody wins!
ARE YOU CONSIDERING WITHDRAWING FROM YOUR LESSONS FOR THE SUMMER?
"If we withdraw for the summer, can we keep our teachers and times for Fall?"
No. Lessons are first come first serve, so if you withdraw for the summer, we cannot guarantee that we will have a spot for you in the fall as we will open the spot to new students.
"How full is the School?"
We are at an all time high in enrollment, with over 640 students currently enrolled in weekly lessons.
Many over our teachers are sold out between the hours of 2:00 – 8 p.m.
IF YOU ARE CONSIDERING WITHDRAWING BUT WOULD PREFER TO KEEP YOUR TEACHERS AND TIMES, WE STRONGLY SUGGEST THAT YOU TAKE ADVANTAGE OF THE FOLLOWING 3 OPTIONS AND 
STAY ENROLLED IN LESSONS FOR THE SUMMER!

1. Take advantage of our summer make up classes.
2. Sub-lease your spot to a family or friend.
3. Skype your lessons. 
Every September, we get calls from students who have been with us for years, but withdrew for the summer.  They want to return to the same teacher, day and time, but the spot has been filled by another student!
If you LOVE your teacher, stay enrolled and keep your spot by using the summer make-up classes, sub-leasing your time slot, or Skype your lessons while you're out of town.
For questions, please call the office at (520) 670-9162 or email info@allegroschoolofmusic.net.
New Students
We extend a warm welcome to the students who signed up for lessons last month!
Keely Moran
Jaya Rodriguez
Lilly Ellsworth
Callie Fox
Syrine Sekulic
Destiny Green
Gwenn Rutschman
Renee Parker-Weathersby
Marcus Castillo
Emma Buban
Harlan Ochoa
Danya Goodwill
Charles Thomas Elliott 
Alaura Snider
Kansas Bible
Khloe Rodriguez
Jaden Lee
Jameson Lee
Jim C Coyle
Laurie Buttler
Christian McCormack
Hana McCormack
Zander Dickey
Gabriel Noriega
Thania Villa
Dominick Green
Daniel Kettles
Noah Kettles
Jasmine Edwards
Carole Hanson
Aly Sims
Roselily Tadios
Dave Kashak
Astrid Pena
Joey Gallagher
Zengi Camey
Adam Dellos
Jack Selleck
Facebook Free Month
Congratulations to Kristin Ashe, who has won a FREE MONTH OF LESSONS for liking Allegro School of Music on Facebook!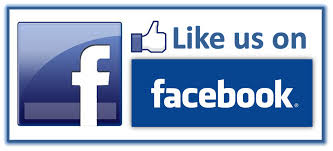 Every Month we give away a free month of lessons and all you have to do to enter is Like Us or Check In on Facebook!
Recent Reviews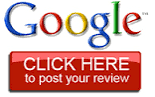 Online reviews are very important to us.  Thank you for taking the time to help us out by leaving a review on Google.
Review posted on Google+
April 16, 2016
"The teachers at the school are well trained, the facility is very nice, and all of the staff we have interacted with are kind and helpful." – Katie Petersen
Review posted on Google+
March 28, 2016
Was able to do piano and voice. Very flexible and willing to change from voice and or piano.. – Heather Chambers
Leave us a Google review and get a FREE LESSON!
Thanks For the Referrals
Our school is built on word of mouth. Thank You to the following students, families, and organizations for spreading the word!
Johnny Rodriguez
Wally @ Bookmans
Gaither Family
Colleen and Mackenzie Greer
Instrumental Music
Kevin Cushman
Refer a Friend, and get a FREE MONTH of Lessons!
Now Offering Trumpet and Sax Lessons!
We are excited to announce that we are now offering music lessons for Brass and Woodwind instruments at Allegro School of Music!
This includes:  Trumpet, Cornet, Horn, Trombone, Baritone Horn, Euphonium, Tuba, Flute, Oboe, Clarinet, Saxophone, Bassoon, and Recorder.
If you would like to get started with a Brass or Woodwind instrument, please contact the office at (520) 670-9162 ASAP.  
Lesson spots are first come first serve, and there are currently a limited number of lesson times!
May Recitals and Food Drive!
Sunday, May 15th from 10:00 a.m. – 7:00 p.m. 
Sunday, May 22nd from 10:00 a.m. – 7:00 p.m.

DIRECTIONS  
The recitals will be in Holsclaw Hall which is located in the School of Music Building near the southeast corner of Park/Speedway.  Convenient Parking is usually available in the Parking Garage located at Park/Speedway on the northeast corner.
SUMMER MUSIC LESSON SALE!