Our voice teachers primarily focus on popular music. If you have always wanted to be a better rock, pop, country, jazz, gospel or R&B singer, then we have the right voice teachers for you. Voice students spend time each week doing physical exercises to improve their vocal range, ear training, breath control, vibrato, tone production, enunciation and more. All voice students set goals with their teacher to work on sounding like their favorite recording artists, or if they prefer, to develop their own unique voice. We not only teach singers, but also local TV and radio personalities who want to enhance their speaking voices. We offer voice lessons in Tucson seven days a week.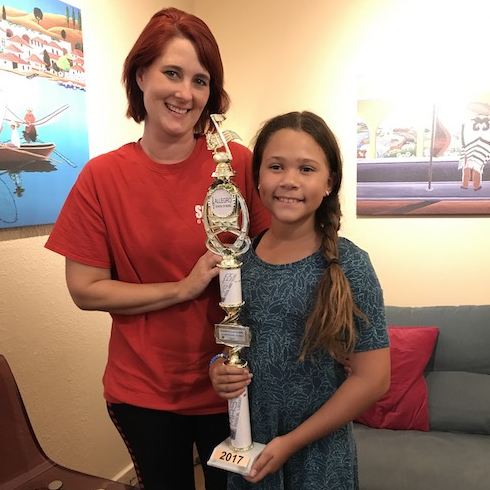 We offer the following Voice Lessons in Tucson:
Voice Lessons for Beginners
Our teachers are experts at teaching beginning voice students.  You'll start by learning basic breathing and vocal warmups.  This will enable you to start building a solid foundation and improve your voice right away.  You'll then progress to note reading and learning some of your favorite songs.
Voice Lessons for Kids
We can teach students as young as age 5.  Our teachers will focus on materials that are appropriate for young, small bodies such as easy melodies, popular kid's songs and music that the student wants to learn.
Voice Lessons for Adults
We are happy to teach adults who are beginners as well as those who have prior experience.  We will tailor our lesson program to meet your needs.  We can teach you to read music notation and learn just about any style you would like.
Styles of  Voice we offer:
Rock and Pop Voice Lessons
You'll learn to sing like your favorite pop star, and we'll teach you all the songs you are interested in learning.
Broadway and Music Theatre Voice Lessons
You'll learn how to sing and perform your favorite show tunes.
Classical and Opera Voice Lessons
We'll show you how to read music notation, and give you the proper techniques for singing in the classical style.
It's easy to get started!