Are YOU climbing the Musical Ladder?
Congratulations to those who passed their tests last Month!
We are the ONLY Music School in Southern Arizona that celebrates student achievement with Wristbands, Certificates and Trophies & it's all INCLUDED in your tuition!
Allegro @ Cyclovia!
Congratulations to our Rock Band and Live Performance Coaching Students!
Are you interested in Performing in Local and National Events?
Available to Allegro Students for ONLY $125.00 per month for weekly, 60 Minute Sessions. It's EASY to get started!  Just contact the office.
It's Recital Time!
Recitals are December 10, 16 and 17!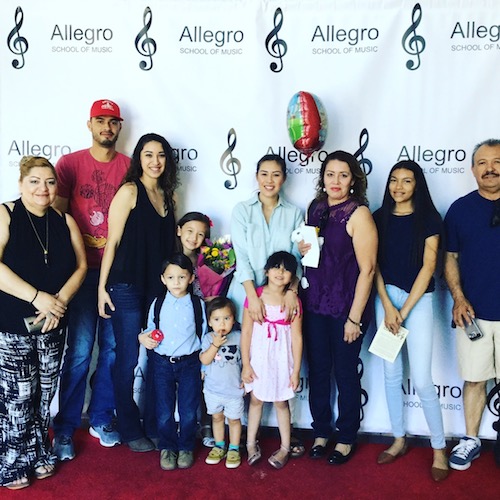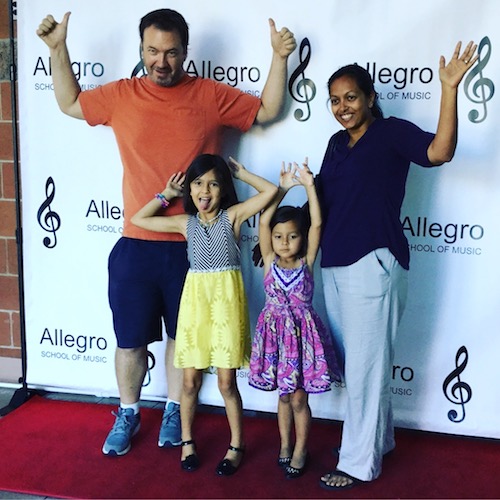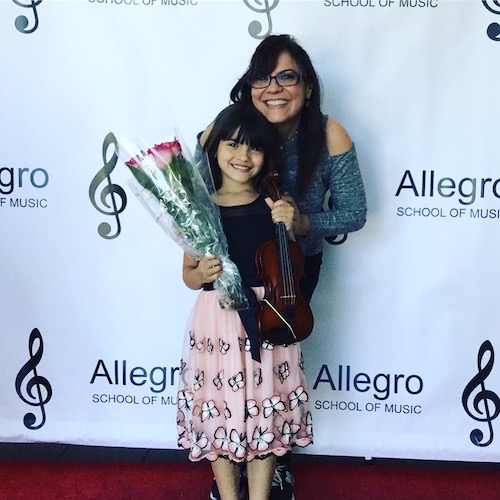 We are the ONLY Music School in Tucson who rolls out the red carpet for our students and their families in two FREE Recitals each year.  Allegro Recitals are held in the beautiful Holsclaw Recital Hall at the University of Arizona School of Music. The facilities are top notch, and all piano students get to perform on a Steinway grand piano!
New Students
We extend a warm welcome to the students who enrolled in Music Lessons last month!
Gabriela Dabdoub
Shawn Bourgeois
Luke Peterson
Sina Meissgeier
Alexa Williams
Aniya Rangel
Elly Zimmer
Camila Matas Duarte
Nese Calik
Safa Calik
Debbie Paniagua
Eva Kolonelos
Anishka Tiwari
Hunter Butterfield
Maya Dwarka
Johneth Myrmo
John Tumbagahan
KC Bansil
Liya Domassewivz
Lacy Crouch
Lauren Rowe
Frank Gilbert
David Gilbert
Johnathan Owen
Waad Rahal
Jacqui Boyce
Annina Lavee
Shayln Fett
Kathy Nguyen
Mayla Indigo
Leandra Gee
Amanda Marbut
Julian De La Ree
Giselle De La Ree
Nathan Hottel
Milan Davila
Robert Wambolt
Seth Marks
Jiho Wang
Ryleigh Parsons
Giselle Aubrey
Veronica Bavier
Debolina Sarkar
Noelle Maxon
Brandon Ridings
Jason Becker
Corbyn Cleveland
Isabella Laura
Cole Willis
Bree Albert
Megan Bailey
Skyler Gilbert
Gavin Gilbert
Leilani Mooney
Max Wingfield
Naomi Osgood
Rosa Guerra Lopez
Sammantha Helmboldt
Anathis Davis
Ferris Wankel
Brydan Gamez
Jaylah Gamez
Charles Gluckman
Kaiya Hanson
Amelia DeLabio
THANK YOU!
The following students, families and organizations referred their friends to Allegro last month:
Corbyn Cleveland
Ed Camacho
Olson Family
June Kreft
Shawn B.
Joseph Myrmo
November Birthdays
Happy Birthday to our Students, Teachers and Staff who are celebrating a Birthday this month!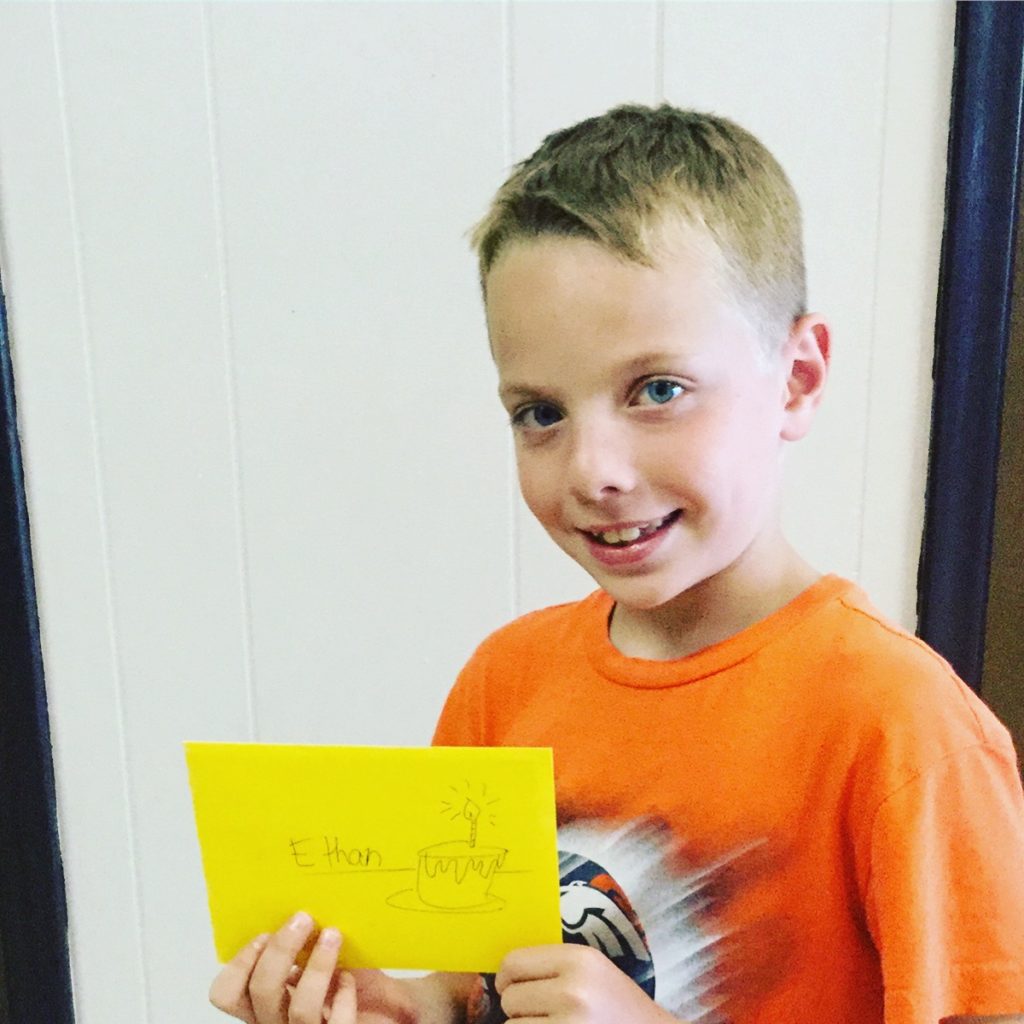 STUDENTS
Abby Fernandez
Adan Baca
Adina Mogul
Ahmed Peiro
Alan Hakala
Alexis Rosputni
Alondra Durazo
Amanda Alicea
Amiya Nunez
Andrew Stadheim
Anishka Tiwari
Anthony Nguyen
Anusmita Deb
Aonna Houston
Aurora William
Ben Goff
Brianna Zendrian
Cindy Visser
Craig Lurot
Elle Appell
Eric Harris
Esther Lieu
Francisco Gonzalez
Gabriela Dabdoub
Gavin Jump
Jaylah Gamez
Jenelle Moralez
Jennie Lutton
Jessica Padilla
John Kettelle
Josue Cruz
Keves Velasco
Kyri Papas
Laura Lakey
Leilani Mooney
Libby Axen
Lily Packard
Lisette Aguilla
Maria Fausti
Mattie Hall
Melanie Anaya
Mia Trinh
Michael Faust
Milena Rubin
Naomi Osgood
Noah Wang
RIvet Mair Buerger
Robert Velasquez
Saylor Jagow
Sebastian Doyle
Sephora Kifle
Shivank Manga
Timothy Ignacio
Tomas Nitschke
Veda Morgan
Yosef Dwarka
Zacarias Valencia
Zachary Pemberton
Zelah Bautista
TEACHERS
Aubrey Adams, Piano/Voice
Laura Kepner-Adney, Voice
Lori Paolini, Voice/Piano
Tony Martin, Drums
Thanks for giving us 5 Star Google Reviews this Month!
Brent Wingfield 11/7/2017
★★★★★ My five-year-old just started music lessons at Allegro and they are awesome. All of the staff and instructors are extremely helpful, knowledgeable, and friendly. Highly recommended.
Sina Meissgeier 11/6/2017
★★★★★ I have been taking voice lessons for about one month now at Allegro (after having taken voice lessons since 2005 and being part of a Bigband for about 4 years). I am very happy with the quality of teaching and the service. I can only recommend to check Allegro out.
Stephenie Kamaal 11/01/2017
★★★★★ My daughter takes piano with Candice. She has been her instructor for about 6 months. Candice is super patient and has helped my daughter grow in her ability to play. Allegro is fantastic!
November Teacher Anniversaries!
Join us in celebrating our highly qualified and experienced teachers
Tommy Dominick, 2015 Teacher of the Year, has been a professional musician for more than thirty years performing as a local, studio and touring musician. He was born and raised in Southern California and started playing music at the age of sixteen and received his formal music education from Cal Poly University, Pomona, Calif. He was the bass player/keyboardist for Rock and Roll Hall of Fame nominee, Michael Bruce, guitarist- songwriter from the original Alice Cooper Group. Tommy enjoys history, quiet walks, gardening, reading, online gaming and 3D computer animation.
My name is Louisa Muir and I have been teaching piano and violin for over 12 years. I started out as a violin tutor to students in my high school orchestra, then began teaching as an assistant to my local community youth orchestra. I went to college at Northern Arizona University where I studied piano and violin performance, graduating Summa Cum Laude with a BA in Music. Since college I have taught both piano and violin lessons to students of all ages and abilities. I have a great deal of experience teaching very young children, and I strive to keep music lessons fun, stress-free and encouraging. I incorporate music related games and activities into my lessons, which helps keep music theory and ear training fun and exciting. I also encourage the study of a wide range of musical styles, including classical, blues, ragtime, and popular music.  My performance experience includes the Flagstaff Symphony, the Flagstaff Chamber Orchestra, Prescott Symphony, and the Prescott Pops Symphony. I have also played as a piano accompanist with The Prescott Master Chorale.
THANK YOU
for sharing your passion, your skill and your dedication with our students!
Allegro School of Music has the largest and most qualified teaching faculty of any private music school in Southern Arizona
Is your child ready to rock?
Sign up NOW for Rock Band Classes!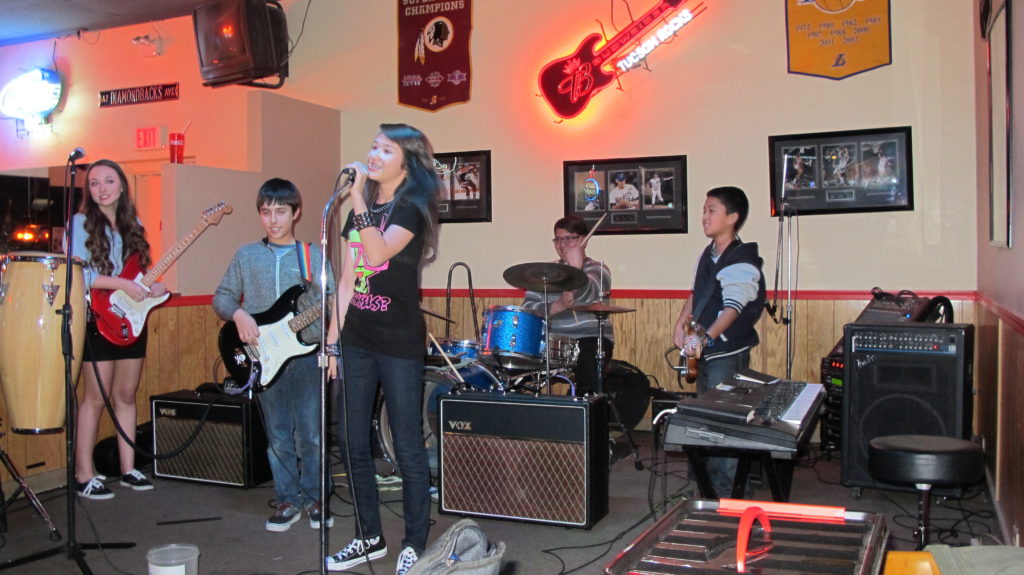 Allegro Rock Band Class students will perform in two Rock Band Concert events every October and March!
Rock Band classes are open to Allegro students ages 10-18 who are able to sing or play a few songs on their instrument. You must be enrolled in private lessons to sign up for Rock Band. ROCK BAND  ($100.00 per month or FREE for VIP Fast-Track Students)
(4) additional hours of music training each month!
(2) Parent Open Houses/Performances every October and March
State of the art equipment
Professional rehearsal area with PA, Drums, Amps, and Keyboards.
Affordable tuition of $25.00 per 60 minute class.
LIMITED AVAILABILITY!
Neil A. Russakoff Memorial Scholarship
The Neil A. Russakoff Scholarship has been organized to provide funding for interested music students who wish to study at Allegro School of Music. Beginning in 2017, the scholarship will be offered to one student annually who exhibits a unique dedication to and love of music. During the selection process, consideration will be given to the applicant's financial need, work ethic, and musical talent. We plan to expand the Scholarship Fund and its outreach annually. The scholarship seeks to honor and memorialize the life of Dr. Neil A. Russakoff, who died on September 23, 2016 of complications from bone marrow transplantation due to chronic lymphocytic leukemia.  Neil attended Allegro School of Music from 2002-2016 and studied the electric, acoustic and classical guitar. Neil enjoyed playing music from a wide range of styles: especially music by Doc Watson, Leo Kottke, Lynyrd Skynyrd and J.S. Bach.   Beyond his musical life, Neil was a respected pediatrician, husband, father, and avid sports fan, known for his gentle and kind spirit. Neil continued to attend his guitar lessons during most of his 5 year battle with cancer.  His grit, work ethic and unwillingness to give up on what he loved is an inspiration that we will continue to carry with us. It is this spirit of hard work, love of music, and integrity that we hope to nurture through the Neil Russakoff Scholarship.
2017 Winner- Kathleen Enriquez, Violin
*The deadline for 2018 scholarships is November 30th, 2017.  *Interested students may apply HERE
Wind Instrument Lessons are now available!
We are excited to announce that we are now offering music lessons for Brass and Woodwind instruments at Allegro School of Music! This includes:  Trumpet, Cornet, Horn, Trombone, Baritone Horn, Euphonium, Tuba, Flute, Oboe, Clarinet, Saxophone, Bassoon, and Recorder. If you would like to get started with a Brass or Woodwind instrument, please contact the office.  Lesson spots are first come first serve, and there are currently a limited number of lesson times!
Sunday Music Lessons!
We know your schedules are busy. That's why we offer more lesson times than any music school in Tucson.
We offer quality music lessons in Piano and Keyboard, Guitar, Banjo, Mandolin and Ukulele, Bass, Voice and Singing, Violin, Viola, and Cello, Acoustic and Electric Drums, Trumpet, Trombone, Tuba, Flute, Oboe, Clarinet, Saxophone and Recorder to students of all ages.
Hours:
Monday – Friday from 9:00 a.m. – 8:00 p.m. Saturday from 9:00 a.m. – 5:00 p.m.  Sunday from 9:00 a.m. – 5:00 p.m.
View the 2017 Calendar HERE
We have the Largest and Most Qualified Teaching Faculty in Tucson who will teach you the music you want to learn!
Locally Owned and Operated Since 1999!